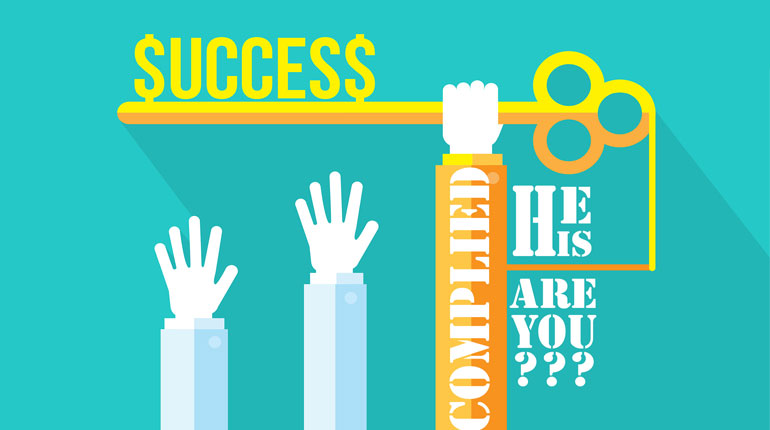 Comply to Compete
Most entrepreneurs do not start their business thinking about compliance. They start because they have brilliant ideas which they believe can make a difference to society. Most entrepreneurs are aware that they need to comply with laws. But quite often, they do not know what the relevant compliances are; how frequently they need to be compliedwith and what the implications of non-compliance are. While they ask around and get to know the basics from fellow entrepreneurs, they often miss big ticket items because of lack of proper guidance. Quality professional support isusually well beyond their means in these initial days.
Not having a compliance setup initially is considered normal. "We are way too small to worry about compliance and have other pressing issues to focus on," is a popular refrain.As operational challenges keep piling up, compliance continues to slide further down the priority list in many businesses. Over the first two or three years, these businesses find themselves so far behind on their compliance status that all that promoters end up doing is play catch up. And before they know it,
They are negotiating with various government departments to reduce or waive penalties imposed;
Offering justifications to banks or strategic investors on why they missed depositing taxes on time;
Explaining to the board of directors why theydid not renew theirfactory license but continue to manufacture from it; and eventually,
Losing business because bigger organisations to which they supplied their goods and services refused to work with vendors who are non-compliant.
What a number of businesses realise through their initial experiences is that no matter how much a company invests inimproving its products, it is non-compliances that can tarnish its hard-earned reputation. Take the example of Liberty Enterprises, where its Executive Director was sentenced to six months jail for shutting down a unit in Karnal and retrenching about 1500 employees without the permission of the Haryana State Labour Department.
But more than the fear of penalty or imprisonment, it is the inability to compete in the modern networked economy that should worry entrepreneurs offeringinnovative products and services.
Any global player is conscious about the firms they do business with because it affects their reputation. The Rana Plaza Factory fire in Bangladesh may have happened to a faceless entity, but its patrons like Walmart, Gap and H&M were slammed for neglecting workers safety.
There have been several such instances that have compelled these MNCs to be watchful about compliances of their vendors. If their due diligence processes reveal something unfavourable, then they are most certain to take their business elsewhere. Quite obviously, this means reduced profit margin and export earningsfordriven entrepreneurs.Aside from losing business, non-compliance may also affect your ability to obtain credit. Most global venture capital funds and even many angels do not take the risk of funding businesses that are not up-to-date with their compliances. This is even more real ifyou are trying to obtain bank credit in India.
Recognising the inability of early-stage as well as small and medium businesses to spend a lot of time and money on this crucial leg of business, Lexplosion has come up with a first-of-its-kind fully automated compliance solution called Komplify. Your responses to a simple online questionnaire leads to the auto generation of a list of laws and applicable critical compliances across Indian laws for your entire business – be it tax; labour; corporate; environment and safety and even state and municipal-level compliances. It actuallytakes less than 30 minutes. You can create your internal compliance processes; receive updates to changes in law; generate reports; get calendar updates all for an extremely reasonable subscription fee.
Komplify is available at www.komplify.com. If you are a large enterprise, you should consider subscribing to Komrisk – India's leading compliance solution for large enterprises. To know more about Komrisk, please write to us at info@komrisk.com.
Disclaimer
All material included in this blog is for informational purposes only and does not purport to be or constitute legal or other advice. The Blog should not be used as a substitute for specific legal advice. Professional legal advice should be obtained before taking or refraining from an action as a result of the contents of this blog. We exclude any liability (including without limitation that for negligence or for any damages of any kind) for the content of this blog. The views and opinions expressed in this blog are those of the author/(s) alone and do not necessarily reflect the official position of Lexplosion. We make no representations, warranties or undertakings about any of the information, content or materials provided in this blog (including, without limitation, any as to quality, accuracy, completeness or reliability). All the contents of this blog, including the design, text, graphics, their selection and arrangement, are Copyright 2018, Lexplosion Solutions Private Limited or its licensors.
ALL RIGHTS RESERVED, and all moral rights are asserted and reserved.
0 Comments