Budget 2017 – Key Takeaways

---
Budget 2017 on Legislative Changes
No changes announced in the Current Indirect Taxation regime as the GST is slated to be implemented shortly.
The government plans to amend the Drugs and Cosmetics Rules to ensure (a) availability of drugs at reasonable prices and (b) access to use of generic medicines.
Model Shops and Establishment Bill has been circulated to the States for adoption. This enactment will open up additional opportunities for employment of women.
New rules will be formulated for medical devices, which will help in reducing costs of such devices. "These rules will be internationally harmonized and attract investment into this (medical devices) sector,"
Model law on contract farming will be drafted and circulated to States for adoption.
Legislative reforms to simplify existing labour laws by amalgamating laws in four codes – on (a) labour; (b) industrial relations; (c) social security and welfare; and (d) safety and working conditions.
In order to ensure that the payees of dishonored cheques are able to realise the payments, Government is considering the option of amending the Negotiable Instruments Act suitably.
New law against economic offenders. Government plans on formulating new laws to confiscate property of offenders, including economic offenders, who flee the country.
A new metro rail policy will be announced; this will open up new jobs for our youth.
Airport Authority of India Act will be amended to enable effective monetisation of land assets.
Metro Rail Act will be enacted by rationalising the existing laws which will facilitate greater private participation and investment in construction and operation.
In order to streamline institutional arrangements for resolution of disputes in infrastructure related construction contracts, PPP and public utility contracts, the Arbitration and Conciliation Act 1996 is being proposed to be amended.
Pursuant to recommendations of Committee on Digital Payments constituted by Department of Economic Affairs on reforms in the payment eco system, Government will undertake a comprehensive review of the Payment and Settlement Systems Act, 2007 and bring about appropriate amendments. It is proposed to create a Payments Regulatory Board in the Reserve Bank of India by replacing the existing Board for Regulation and Supervision of Payment and Settlement Systems. Necessary amendments are proposed to this effect in the Finance Bill 2017.
A new scheme for building export infrastructure at the state level named Trade Infrastructure for Exports Scheme (TIES), will come into force in the next financial year and will replace a similar initiative called ASIDE (Assistance to States for Infrastructure Development of Exports).
The Foreign Investment Promotion Board (FIPB) will be abolished and a new framework will be created.
A draft bill to curtail the menace of illicit deposit schemes is in the pipeline. Considering the urgent need to protect the poor and gullible investors from another set of dubious schemes, operated by unscrupulous entities who exploit the regulatory gaps in the Multi State Cooperative Societies Act, 2002; the government proposes to amend the Multi State Cooperative Societies Act, 2002 in consultation with various stakeholders, as part of our 'Clean India' agenda.
A Bill relating to resolution of financial firms will be introduced in the current Budget Session of Parliament which will contribute to stability and resilience of our financial system. It will also protect the consumers of various financial institutions.  Together with the Insolvency and Bankruptcy Code, a resolution mechanism for financial firms will ensure comprehensiveness of the resolution system in our country.
The Bharat Interface for Money App ("BHIM app") has been launched to unleash the power of mobile phones for digital payments and financial inclusion. Pursuant to this, the Government will launch two new schemes to promote the usage of BHIM; these are, Referral Bonus Scheme for individuals and a Cashback Scheme for merchants.
Budget 2017 initiatives on Health and Welfare
The National Housing Bank (NHB) will refinance individual housing loans of about Rs. 20,000 Crore in 2017-18.
For senior citizens, Aadhar cards giving their health condition will be introduced.
Special schemes will be announced to create employment in textile sector.
Two new All India Institutes of Medical Sciences will be set up in the States of Jharkhand and Gujarat.
Government has prepared an action plan to eliminate Kala-Azar and Filariasis by 2017, Leprosy by 2018 and Measles by 2020. Elimination of tuberculosis by 2025 is also targeted.
LIC will implement a scheme for senior citizens to provide assured pension, with a guaranteed return of 8% per annum for 10 years.
In order to make the scheme for profit-linked income tax exemption for promoters of affordable housing scheme more attractive, following changes are being proposed in the scheme:
instead of built up area of 30 and 60 sq.mtr., the carpet area of 30 and 60 sq.mtr. will be counted.
The 30 sq.mtr. limit will apply only in case of municipal limits of 4 metropolitan cities while for the rest of the country including in the peripheral areas of metros, limit of 60 sq.mtr. will apply.
In order to be eligible, the scheme was to be completed in 3 years after commencement. Now, it is being proposed to extend this period to 5 years.
Budget 2017 on Tax slabs
For companies with annual turnover of upto Rs. 50 crore, corporate tax rate has been slashed to 25 per cent from 30 per cent
For individuals, the income tax rate has been halved for those falling in the tax slab of Rs. 2.5 and Rs. 5 lakh to 5 per cent from 10 per cent now.
Surcharge of 10% for those Individual Assessee/s whose annual income is between Rs. 50 lakh to Rs. 1 crore. 15% surcharge on incomes above Rs 1 crore to continue.
There will be zero tax liability for those earning upto Rs.3 lakh (non-business income) annually.
Budget 2017 in bringing ease, convenience and relaxations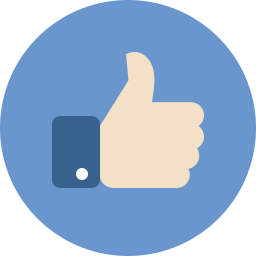 Under Presumptive Taxation, tax will be charged at 6% instead of 8 % only with respect to digital transactions.
Long term Capital Gain for Immovable property is reduced to 2 years from 3 years.
The profit linked deduction available to Start-ups for 3 years out of 5 years is being changed to 3 years out of 7 years.
MAT credit can be carried forward for 15 years instead of 10 years.
Aadhar Pay, a merchant version of Aadhar Enabled Payment System, will be launched shortly. This will be specifically beneficial for those who do not have debit cards, mobile wallets and mobile phones. A Mission will be set up with a target of 2,500 crore digital transactions for 2017-18 through UPI, USSD, Aadhar Pay, IMPS and debit cards. Banks have targeted to introduce additional 10 lakh new PoS terminals by March 2017. They will be encouraged to introduce 20 lakh Aadhar based PoS by September 2017.
Political parties will be entitled to receive donations by cheques or digital modes.
Government proposes a simple one-page form to be filed as Income Tax Return for the category of individuals having taxable income upto Rs 5 lakhs other than business income
No Service Charge to be Levied on Railway E-Tickets for booking through IRCTC.
With the motive to make India a global hub for electronics manufacturing, over 250 investment proposals for electronics manufacturing have been received in the last 2 years. Keeping this in view, he government has exponentially increased the allocation for incentive schemes like Modified Special Incentive Package Scheme (M-SIPS) and Electronic Development Fund (EDF) to Rs 745 crores in 2017-18.
Budget 2017 on restrictions
Donation in cash to any Political party has been reduced from Rs. 20,000/- to Rs. 2,000/-.
No increase in the limit of deductions u/s 80 C of the Income Tax Act, 1961.
Disallowance of expenses in respect of which a payment or aggregate of payments are made to a person in a day, otherwise than by an account payee cheque is now reduced to Rs. 10,000 from 20,000/-.
To further clamp down on black money and also promote digitisation in the economy, cash transactions cannot henceforth be made for more than Rs. 3 lakhs.


---
DISCLAIMER:
All material included in this document is for informational purposes only and does not purport to be or constitute legal or other advice. You should not rely on it as legal advice. Professional legal advice should be obtained before taking or refraining from an action as a result of the contents of this document. We exclude any liability (including without limitation that for negligence or for any damages of any kind) for the content of this document. Whilst we have taken all reasonable efforts to make sure that the information contained in this document is accurate, we make no representations, warranties or undertakings about any of the information, content or materials provided in this document (including, without limitation, any as to quality, accuracy, completeness or reliability). All the contents of this document, including the design, text, graphics, their selection and arrangement, are Copyright 2014, Lexplosion Solutions Private Limited or its licensors.
ALL RIGHTS RESERVED, and all moral rights are asserted and reserved.
0 Comments